Ceramic oyster bowl in turquoise - set of 3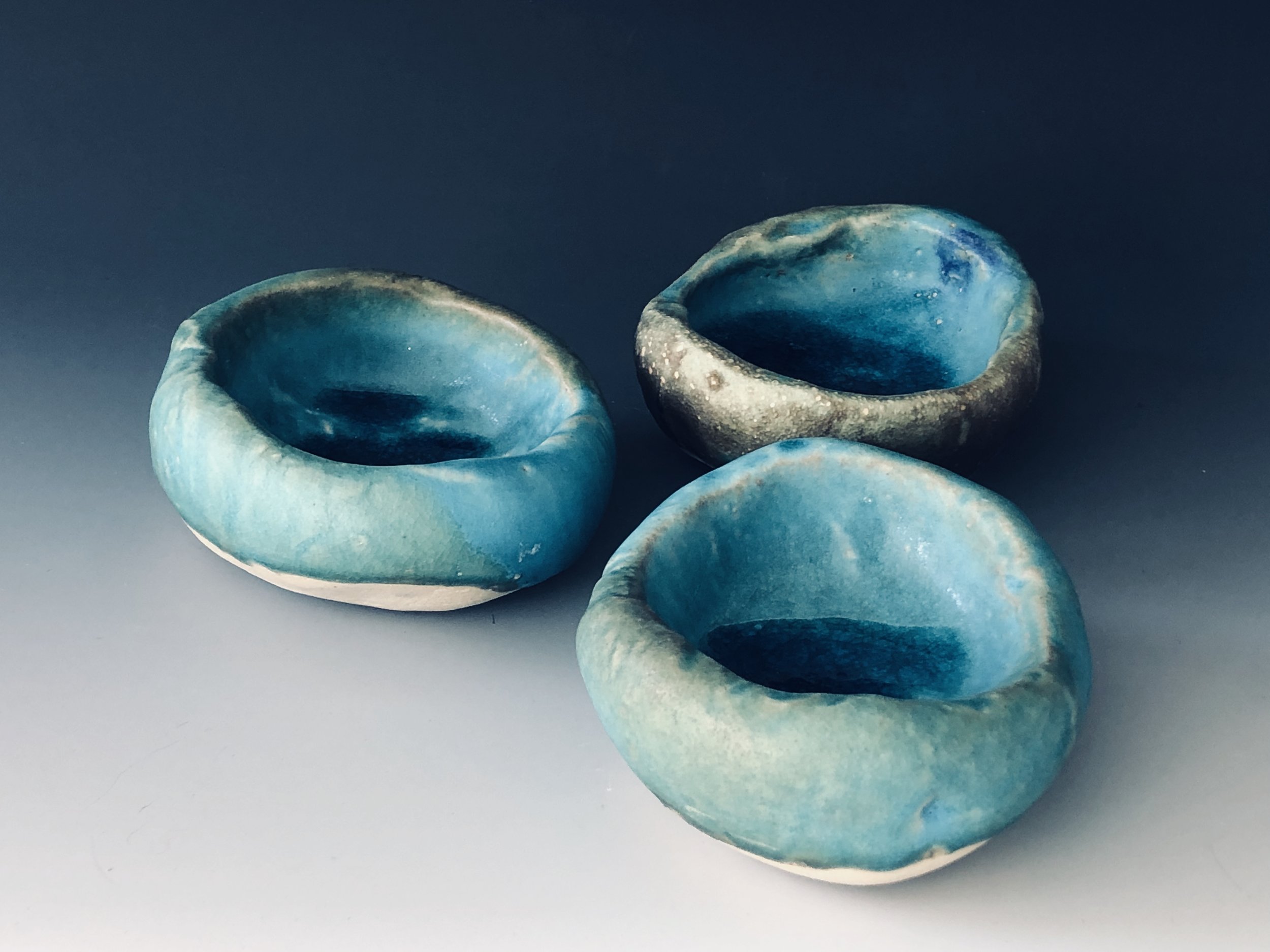 Ceramic oyster bowl in turquoise - set of 3
Ceramic oyster bowls in turquoise bowls SET OF 3
PLEASE ALLOW 4 WEEKS FOR SHIPPING
This is a unique BOWL that chefs use for serving food, but you can use just for home decor, nuts, candy, pate, butter, ring dish, etc.
The color of the glaze is a silky matte turquoise. Each bowl is different. They are modern looking and chic.
They measure about 6" and are about 1 1/2" deep, perfect! They are food safe, dishwasher and microwave safe. They make a great wedding gift as well. All signed in the back. It's a luxury and a pleasure to eat from a handmade plate! Besides the food tastes much better!
They are high fired and very resistant. Will last 5,000 years!
For dinner plates and sets and ideas click here :
http://www.bluedoorceramics.com/new-products
Thank you so much for visiting my ceramic shop!!